Prev Page Table of Contents Next Page
Chapter 02: Enlistment and Training

Dad enlisted in the US Navy on February 15th, 1940 at the US Post Office Building in Indianapolis, Indiana. He was 19 years and 19 days old.

Upon enlistment, he was transferred (via bus or train most likely) to the Naval Training Station in Great Lakes, Illinois. At the conclusion of orientation and training, he either volunteered for or was assigned to the US Navy Asiatic Fleet as a Seaman First Class.

In April or May 1940, he traveled to Long Beach, California (via train most likely) to meet up with his newly assigned ship, the USS Savannah.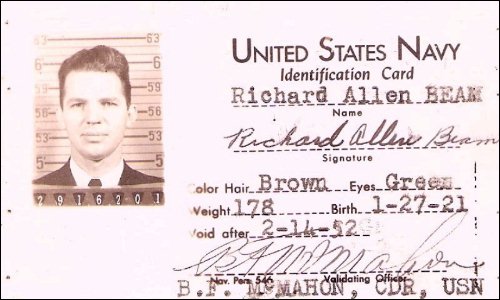 United States Navy ID Card
Photo Courtesy Richard A. Beam Family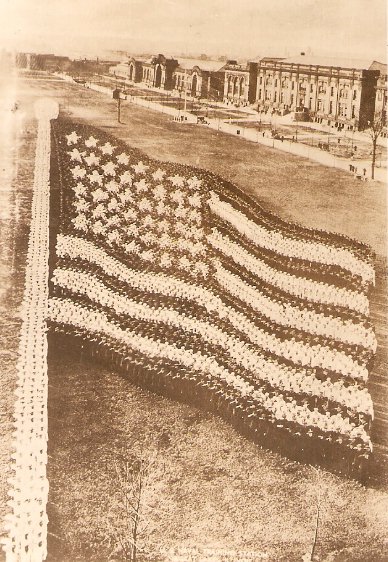 Boot Camp 1940
Photo Courtesy Richard A. Beam Family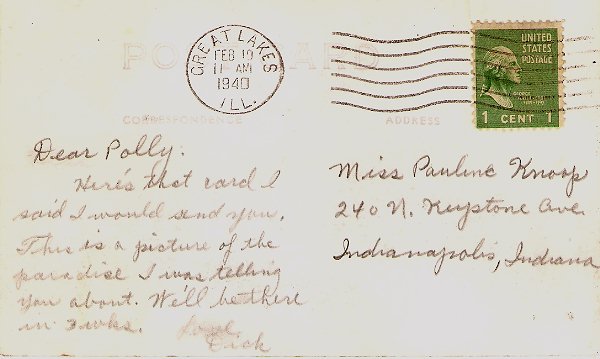 Post Card 1940
Photo Courtesy Richard A. Beam Family
Prev Page Table of Contents Next Page