Prev Page Table of Contents Next Page
Chapter 20: Fleet Hospital #103, Guam

Guam had been captured by the Japanese right after the attack on Pearl Harbor in December 1941. Its residents were subjected to Japanese beheadings, cruelty, and torture for two and a half years.

The island was recaptured by the United States Military in July 1944. Since the main hospital had been destroyed during the retaking of Guam, Fleet Hospitals were rapidly constructed.

Dad arrived at Fleet Hospital #103 on September 27, 1945. This hospital had around 300 beds and was staffed by US Naval Medical Officers, Dental Officers, nurses, and enlisted personnel.

Dad remained here until October 7th and was given a thorough checkup as well as treated for pneumonia and other ailments/injuries.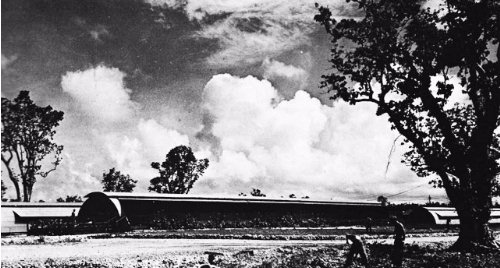 Fleet Hospital #103, Guam
Photo Courtesy US National Archives
Prev Page Table of Contents Next Page