Prev Page Table of Contents Next Page
Chapter 22: Naval Hospital - Oakland, California

Naval Hospital Oakland, aka Oakland Knoll Hospital, was built during the war for the sole purpose of treating wounded and/or formerly-imprisoned Allied personnel. At its peak, it maintained a military and civilian staff of 3000 in caring for over 6000 patients.

Dad arrived at Naval Hospital Oakland (via the USS Sanctuary Hospital Ship which had docked in San Francisco) on or about October 20, 1945.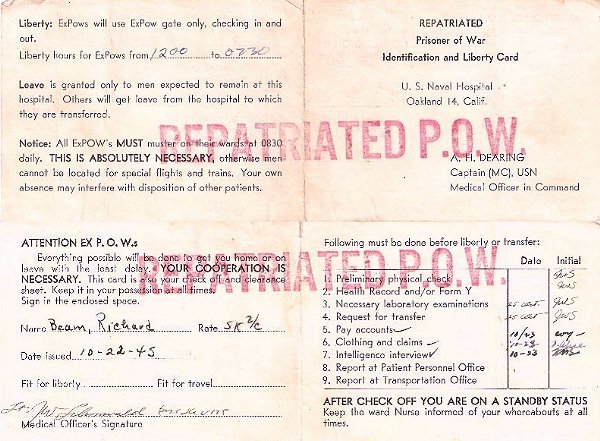 Photo Courtesy US National Archives
Prev Page Table of Contents Next Page