Prev Page Table of Contents Next Page
Chapter 23: Repatriation

Shortly after arriving at Naval Station Great Lakes in Chicago on October 28, 1945, Dad received a $2,000 back-pay check and started on a 90-day rehabilitation leave. That included battling car fever whereby he bought '39 Packard, then sold it for a '41 Plymouth, then wrecked the Plymouth, and then traded the Plymouth for a '46 Chevrolet.

Note that he did slow down enough to give Polly Knoop (aka, Mom) an engagement ring on November 2, 1945 ... they were then married on December 8, 1945.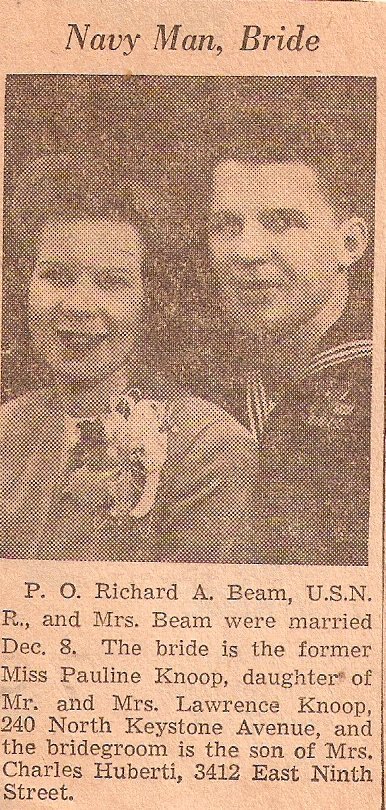 Indianapolis Newspaper Wedding Announcement
Photo Courtesy Richard A. Beam Family
Prev Page Table of Contents Next Page