Daleville, Alabama
We moved to Daleville in the summer of 2004 ... many more job opportunities
for Josh and much closer to shopping and such. The Daleville gate to Fort
Rucker (Army Aviation Center) is located about a mile from our house.
Gray and Udapest are cats that we raised from day one. Garfield was a stray
cat that joined us for awhile, but she died on Aug 16, 2008. Our ferret Turbo
died on Christmas Day 2004 and our dog Clutch died on Memorial Day 2005.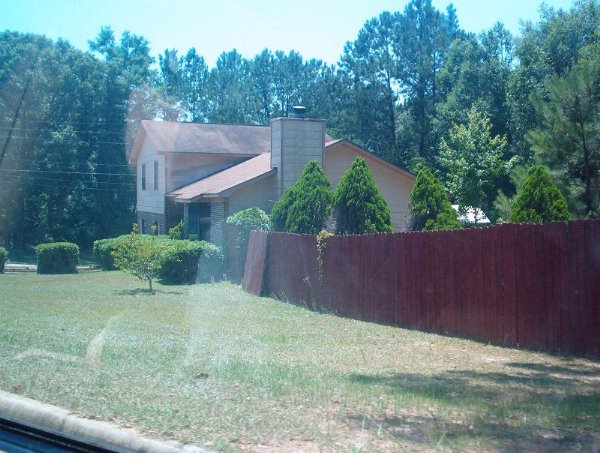 We really like this house ... about 1900 square feet with 3 bedrooms, 2.5 baths,
and a converted garage area ... all sitting on 2/3 acres. We've had on-and-off
thoughts of buying the place, but sorta doubt that will really happen ...
On March 1, 2009 it snowed in Daleville ... Click Here to view Justin's video!
| | | |
| --- | --- | --- |
| Kitty Gray | Kitty Udapest | Kitty Garfield (RIP) |
| Gray & Udapest (03/30/2006) | Back of House | Back Yard |
| Peanut | Clutch (1997-2005) | Turbo (1997-2004) |
| Late Night Visitors | Raccoons Just Love Cat Food! | Leader of the Pack? |