Columbia, Tennessee
We moved to Columbia, Tennessee when I took a job as a reliability engineer
for Teledyne Corporation in Lewisburg where the IBM PC Junior computer was
being mass-produced. Uncle Jack and Aunt Beth visited in early July 1984, with
Jack doing a fireworks show in our backyard on the 4th. Josh was born less than
36-hours later on Friday July 6th, 1984 at Maury County hospital in Columbia!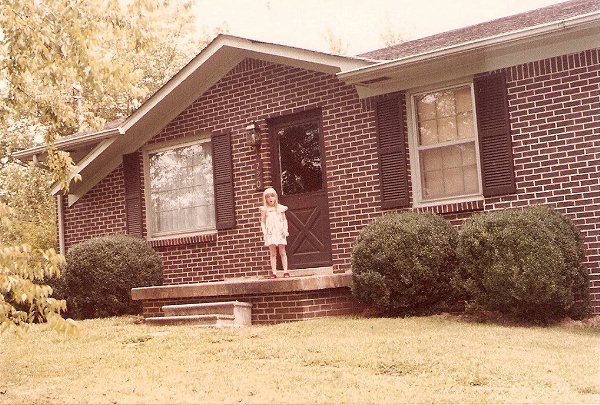 This was a pretty neat house with 3 bedrooms, 2 baths, and partially finished
basement. I remember Julie and I taking advantage of the kitchen's built-in
Jenn-Aire stovetop grill in those days! We lived in this house for a less than
a year, but kept it as a rental while we lived elsewhere in the area. We actually
returned to this house in late 1985 before selling it and moving to Houston, Texas.
| | | |
| --- | --- | --- |
| Josh Birthday (07/06/1984) | Josh Birthday (07/06/1984) | Josh Birthday (07/06/1984) |
| Julie, Andrea, and Josh | Julie, Andrea, and Josh | Andrea and Josh |
| Gary and Gang | Gary and Josh | Julie and Josh |
| B'day for Rico & Sandy's Baby | B'day for Rico & Sandy's Baby | Josh Don't Do No Parties! |
| Grandpa and Andrea at ?? | Cousins Andrea and Matt | Cousins Andrea and Matt |
| Cousin Matt Having a Smoke | Uncle Jack Playing Sheriff? | Andrea Whistles Outside ... |
| And Andrea Whistles Inside | Cousin Cleanup Time | Cousins Cleanup Time |
| Andrea at Christmas 1985 | Josh at Christmas 1985 | Cleanup in Aisle One! |
Copyright © 2002-2016 www.K4EXT.com
Site Management by Justin Beam, KG4VBK