Houston, Tennessee
We moved to Houston, Texas when I took a job as senior engineer with
Compaq Computer Corporation located on the Northwest side of the city.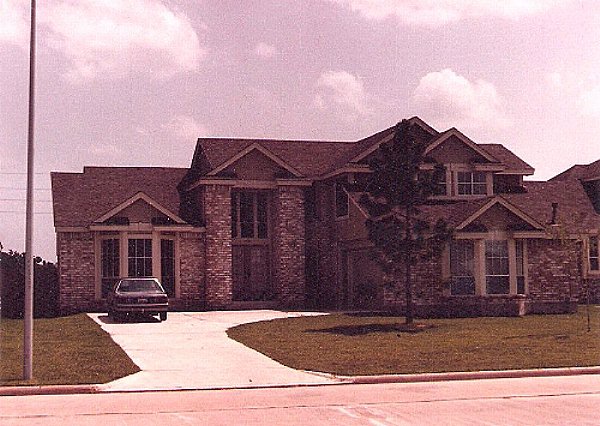 We managed to rent a brand new house in the Bear Creek area of Houston.
Unfortunately, it was a long drive thru Houston traffic each day to work!
| | | |
| --- | --- | --- |
| Justin Birthday | Justin Birthday | Andrea, Josh and Justin |
| Josh and Justin | Julie, Andrea, and Josh | Josh Lookin' to Score! |
| Swingin' with Gramps | Swingin' with Gramps | Andrea Heads Downhill |
| Ridin' with Gramps | Ridin' With Gramps Again | Andrea Making the Climb |
| Josh Slidin' with Grandma | Josh Slidin' with Grandma | Ridin' With Gramps Again |
| Takin' a Break | Takin' a Break | Andrea Down by the River |
| Andrea -- Sneezing? | Julie and Josh | Both Zonked! |
| Grand Kids/Parents | Josh and Grandma | Josh on a Climb |
| Summer Enjoying Herself | Backyard Swingers | Backyard Swingers |
| Christmas 1986 | Diving In! | Josh Was Good! |
| Andrea Was Good! | Josh Explaining ?? | Josh Chillin' Out |
| Hello Johnson Space Center! | Shuttle Fuselage | Andrea and Josh |
| Andrea and Josh | Josh -- Lost in Space! | All Suited Up! |
| Big Stuff | Really Big Stuff | Really Big Place |